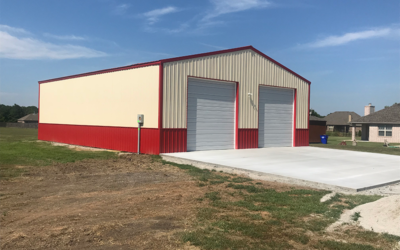 Have you ever wanted to build a pole barn that stands out from the rest? Look no further than D Cross Barn Co. Our team specializes in designing and constructing unique pole barns that are tailored to your specific needs. About D Cross Barn Co. At D...
Check out what customers have been saying
about their experience with us!
D Cross Barn Company planned and built my barn exactly as promised. I've used the building for one year now and I'm very happy with the construction and the building. ~DT

4999 N 260 Rd
Beggs, OK 74421 
866-749-7627
918-629-0505